The Spawn Chunks 192: The Mega-Base Meta
Joel and Jonny follow the allay and the warden through their latest adjustments in the new Java Edition snapshot, take another look at Caves & Cliffs resource availability, and discuss the ups and downs of truly huge builds in Minecraft.
Support The Spawn Chunks on Patreon
Joel

The Citadel

Switching over from wireframe planning to refining shapes and filling in builds with final block choices near the west gate in Westhill, starting with Toltobury Wharf.
Jonny

The Minecraft Survival Guide, Season 2

Constructed a guardian farm!

The guardian farm was about a 15-20 hour project.

Drained a circular perimeter, 82 blocks in diameter, flattened the monument down to the base, and built a custom guardian farm using soul sand columns, and a fall through lava in the killing chamber chute.

The natural follow up is of course a squid farm for all the dark prismarine!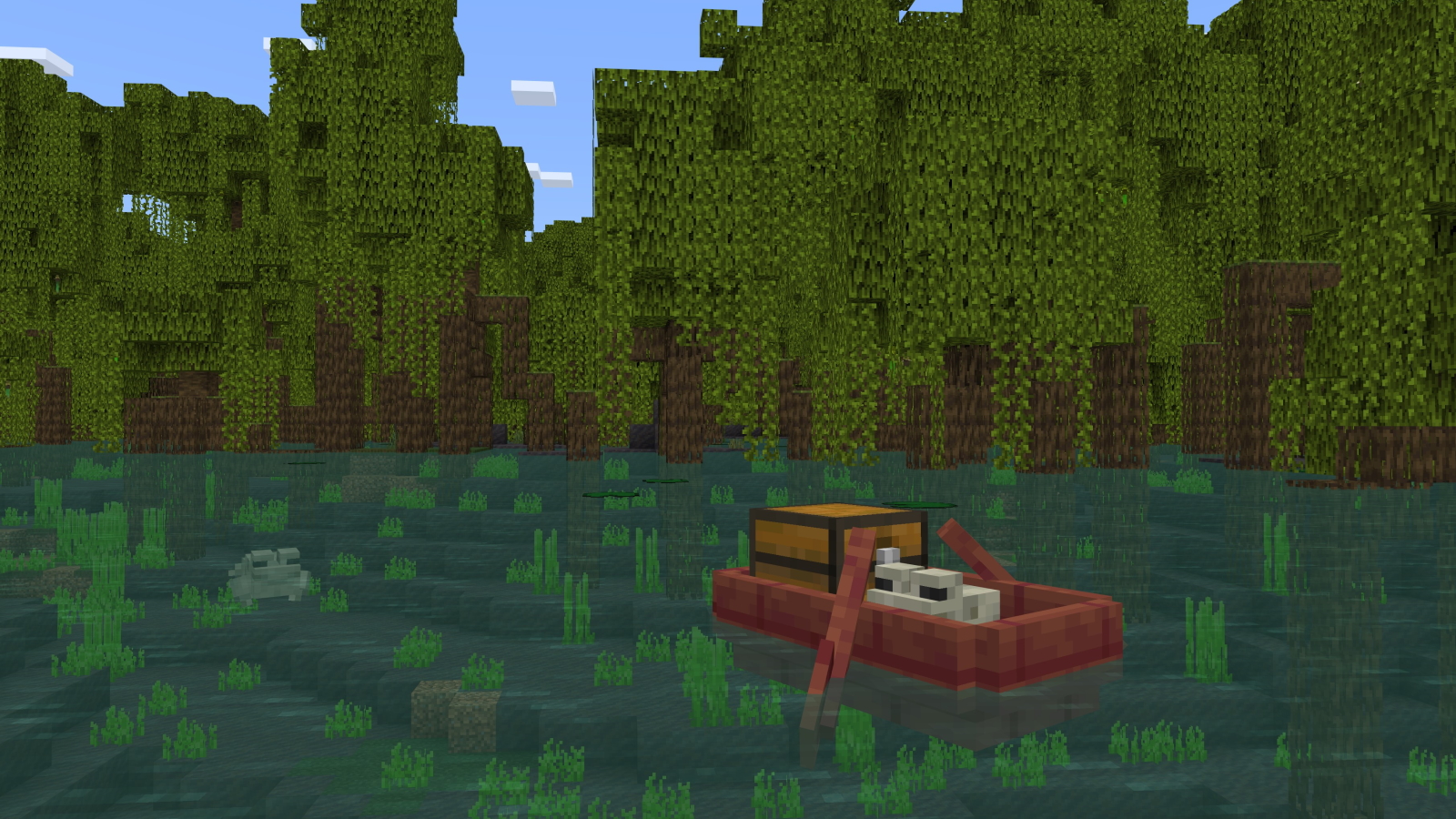 FROM: Redacted247
SUBJECT: One Warden Or Multiple? Why Not Both?
Hello Pix and Joel, 
I was recently listening to Episode 189 of the podcast and upon hearing a comment about how there are multiple Wardens, I had an idea. 
In my opinion having multiple Wardens in a world takes away from its status as a unique (and quite frankly terrifying) mob. While I understand there are practical reasons for not just having a single Warden per world, I think I have a potential solution. Mojang could change the Wardens death animation so that instead of falling on its side like every other mob, it could, for example, move back five or ten blocks and just stare at you as if to say "You haven't seen the last of me" before retreating into the ground. 
Although it would mechanically work the same as killing it, this would imply that each Warden you spawn is in fact the same one and that instead of conquering it, all you have done is lived to tell the tale. This satisfies both the members of the community who want to be able to say they have defeated the Warden, and also the developers who want it to be something you aren't meant to kill. 
What do you think of this idea? 
Redacted247 is sneaking through the deep dark without being spotted… For now.
FROM: SolidRockKarter
SUBJECT: Hard To Find, Easy To Farm… Again.
Hello Pixl of the riffs variety, and Joel of the Duggan type!
I was listening to a previous episode (148, Hard to Find, Easy to Farm) where Rancher sent in an email about things in caves and cliffs that were hard to find, but easy to farm. You mentioned doing the same episode again after 1.18 was released.
As 1.18 has been out for about 5 months, I was wondering, how do you feel things are like this now? Personally I still find calcite pretty valuable, and hard to find, but impossible to farm.
Solidrockkarter Left The Game – Wait no, the Mailbox.
Joel and Jonny discuss the ups and downs (No seriously, you go up and down a lot.) of embarking on truly massive projects in Minecraft. What's the appeal of building big? What challenges lay at the foot of giant structures? What challenges and potential setbacks could be in store for players who dive into the deep end of a Minecraft "mega base"?